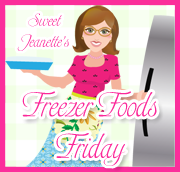 Hi, C.McKane here.  Don't tell HT or eL I'm sneaking on their blog.  Just wanted to share my first guest post is on Sweet Jeanette's site today.  It isn't about ants or easily confused humans and it doesn't even have people talking in quotations but it is about one of my favorite subjects… food!

If you like the idea of bulk cooking or just want to get away from eL, she can get pretty bossy for a mutant ant, go check it out.

This November I'm doing NaNoWriMo again, you can squeal with me, so I'll be spending most of my time writing but eL won't get lonely I'm planning on taking the Motley Crew on a short trip to Florida.

Have a great weekend & remember to keep this visit between us!